DLF is pleased to announce the recipients of its 2022 Forum Fellowship awards. These individuals, both from DLF member institutions and the wider GLAM community, show great dedication to their work and the field of digital libraries, and share in our community's common goals. We look forward to learning from their insights and perspectives.
We would like to thank the 2022 DLF Forum Fellowship Committee for reviewing this year's applications and Alyson Pope from CLIR for her work assisting this year's Forum Fellows program.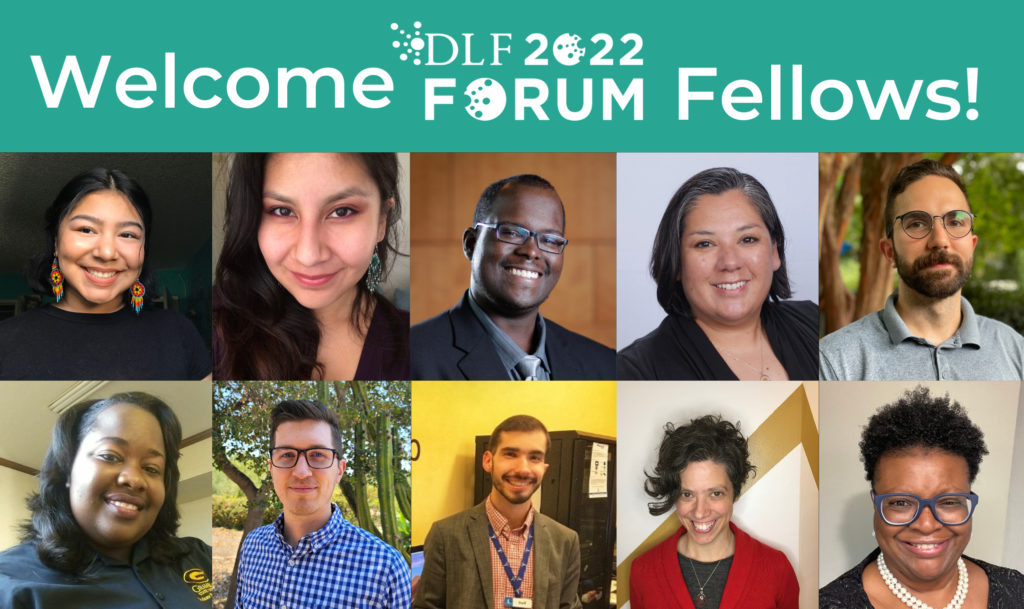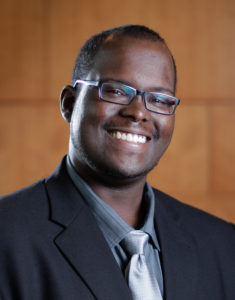 Jerrell Jones is a digitization specialist, professional photographer, and fine art creator. He earned a Bachelor of Fine Arts degree in photography from the University of North Texas and is currently pursuing a Master of Science in Information Science from the University of North Texas. In addition to a decade of academic library service, he has served through roles in the oil and gas sector and mental health rehabilitation field focused on building sustainable partnerships across institutions, companies, and non-profit organizations. Jones is currently contributing to the University of Houston (UH) Libraries as Digitization Lab Manager where he previously served on the Libraries' Committee on Diversity and Inclusion and currently serves on the USRA Lunar and Planetary Institute IDEA committee. As a recent ALA Spectrum Scholar, Jerrell continues his pursuit of advancing equity, diversity, and inclusion in academic libraries, digital preservation, and community archiving. When Jones is not thinking about libraries, he can be found developing a roll of film, salsa dancing, propagating plants, and keeping a close eye on commercial airliners or the next space vehicle launch.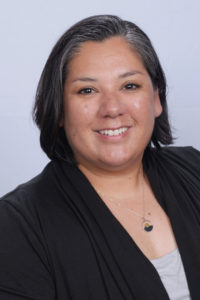 Kelley M. Klor is currently pursuing a Master's degree in library and information science (MLIS) at the University of Missouri School of Information Science & Learning Technologies. She graduated from the Missouri University of Science and Technology with a Bachelor of Arts in Biological Science in 2007. As a currently active-duty military spouse, Kelley is a food insecurity consultant with a military service nonprofit organization.

Kelley has an interest in the intersection of quantitative research, creative solutions, education, and informing policy and believes that skills developed in reference and digital library technologies can be used to create a more economically stable environment where military-connected families can thrive.
Kelley and her family live in Northern Virginia, and when she isn't advocating, she enjoys volunteering, hiking, reading, and learning new skills with her family.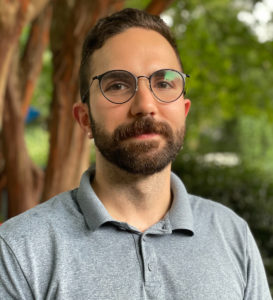 Rolando is pursuing his M.S.I.S. at the University of North Carolina – Chapel Hill as a Carolina Academic Libraries Associate. Prior to this program, Rolando obtained a master's degree in philosophy of religion from Yale Divinity School in New Haven, Connecticut and worked as an educational coach. Rolando's professional and research interests primarily revolve around using digital methods and tools to explore the questions pertinent to the humanities and social sciences. He is also passionate about multilingualism and issues of translation within the digital humanities. Rolando serves as an editor for the Programming Historian and the Journal for Interactive Technology and Pedagogy. In his free time, Rolando enjoys reading poetry and philosophy, hiking, and has recently begun building his first cyberdeck computer.

Historically Black Colleges & Universities (HBCU) Fellows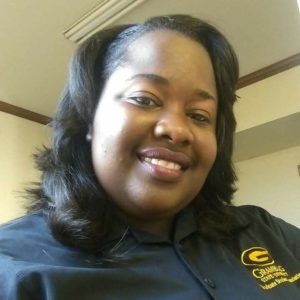 Note: Due to a family emergency, Ebony is unable to join us at the 2022 DLF Forum.

My name is Ebony Peterson and I am a current student at the University of North Texas completing a Masters of Library Science with a concentration in Archival Studies and Imaging Technology. My future aspirations is to become a university librarian or a lead archivist. I have both a BA and MA in history so my passion behind the archival profession is rooted in my desire to preserve history in all formats. I am also passionate about students academic success in the classroom. Student today have loads of information at their disposal and it is important for to teach them how to decipher the truth from this information. I am also a strong advocate for the existence of all libraries, both traditional and digital, and libraries in schools and communities. My life long love for learning, passion for student success and preservation for history drives my desires to advocate for the sustainability of the library.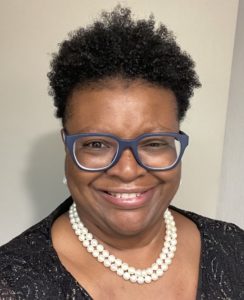 Dr. Clarissa West-White is the University Archivist, Assistant Professor at Bethune-Cookman University in Daytona Beach, Florida. A native of Quincy, Florida, she has degrees in Creative Writing, Curriculum & Instruction English Education and Information from Florida State University. Dr. West-White has experience as a middle and high school English teacher, program coordinator, adult literacy director, university English department chair, and assistant professor and adjunct at a number of public and private universities in the state of Florida and online. She has completed archival projects and served as an education consultant with the U.S. and Florida Department of Education. She has received fellowships and scholarships, including: Robert Frederick Smith Internship, National Museum of African American History & Culture, Smithsonian Institute; Teacher and Librarian Scholarship Recipient, Key West Literary Seminar; National Information Standard Organization (NISO) Plus Scholarship Recipient; Preserving digital Objects With Restricted Resources Institute Recipient; Fulbright-Hays, Turkey. When not at work, Clarissa enjoys spending time with her family, road trips, downtown strolls, traveling, photography and the beach.
Tribal Colleges & Universities (TCU) Fellow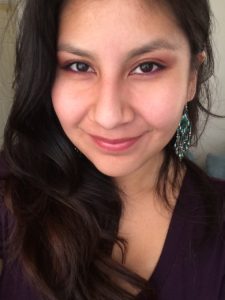 My name is Lindsey Curley. I am Red House Clan and born for the Hopi Salt Clan. I am born and raised in Tucson, AZ. I graduated with a BA in Creative Writing and minor in American Indian Studies at the University of Arizona. My academic endeavors have a foundation with Hózhó in mind, a Navajo philosophy about balance and the Beauty Way. I am confident that our teachings are powerful enough to reach beyond cultural boundaries and invite other levels of cultural competencies in Libraries, Archives, and Museums. Native and Indigenous peoples have such rich cultures that are often misunderstood in Western Sciences, and so by advocating Hózhó within my educational journey to my peers, we are all engaging in a system of cultural exchange and informational, conversational study. As an individual that has experience in navigating my cultural background and mainstream society, I seek to create a constructive way of repairing these imbalances with individuals who are unfamiliar with Native and Indigenous communities. One thing that my background has taught me is that both worlds can be practiced and has meaning in the same spaces. If healing is kept in mind, we become ongoing practitioners of our fields and we "make room," that space, for other ways of knowing to further interdisciplinary study. In my poetry, it is important to advocate healing as it is an aspect that is needed in every community today, and is one part as individuals we can all resonate with.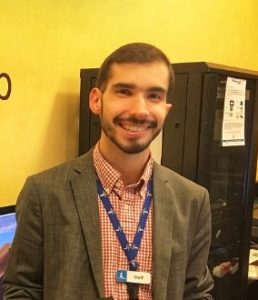 Robert LaRose is a digital curation librarian in The People's Archive at DC Public Library. Much of his work involves managing the ingest, description, preservation, and access for the library's digitized and born-digital archival collections. These collections primarily consist of oral histories, photographs, newspapers, audiovisual recordings, and websites related to Washington, DC history and culture. A firm believer in making digitization and digital preservation more accessible to all, Robert has created instructional documents, produced podcasts, and provided public programming on these topics to hundreds of library patrons and staff from across the U.S. Before joining The People's Archive, he managed DC Public Library's Memory Lab, a free, publicly available do-it-yourself digitization space. Additionally, he has collaborated with colleagues at DC Public Library and other cultural heritage institutions to train members of the Memory Lab Network on replicating the lab's model in their own libraries. He holds an MLS from the University of North Texas with a concentration in digital content management and a BA in linguistics from the College of William & Mary. Outside the library, Robert enjoys woodworking, tinkering with obsolete technology, and performing in various musical groups throughout the DC area.
Julie Rosier (she/her) is an aspiring digital archivist, who will receive an MS in information science with an archival focus from the University at Albany, SUNY in May 2023. She received her BA in history and Spanish from the University of Michigan. She works as a Circulation Assistant at her local public library in Northfield, MA, where she recently initiated a digital archives project to provide greater access to the library's special collections. She also volunteers on an oral history project in conjunction with the 350th anniversary of the town. Before her recent pivot into the library field, Julie worked in higher education administration, including roles such as producer at the Juilliard School and associate director at the UMass Labor Center. Her passion for history, archives and technology has been nurtured over the years by her work as a writer, activist and community-accountable scholar. She is a strong believer in the power of stories, and in 2004 founded a company, called Red Thread Commons, to document community history from the ground up.
Grassroots Archives and Cultural Heritage Organizations Fellows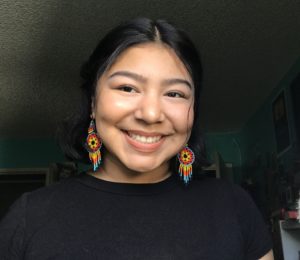 My name is Evelynn Cuautle and I am a recently graduated (2021) University of California, Irvine, alumna with a Bachelor of Arts degree in Public Health Policy and a minor in Chicane/Latine Studies. During my last year as a student, I was an undergraduate Research Fellow for the Black Panther Party's Oakland Community School Project (OCS). Since then, I have been a part of the New Visions for Educational Fugitivity Collective, an inter and cross-campus research collective of faculty, graduate and prospective graduate students conducting interdisciplinary educational research on anti-blackness and white supremacist violence in schooling, and alternatives rooted in liberatory models of education. I am also currently an English tutor to international students, aiming to embody the liberatory practices in education I have explored through the OCS archives and the research collective that center students and their own embodied knowledge. Moving forward, I hope to delve further into my growing interests in digital humanities, archives, and public history.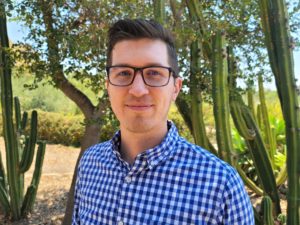 Leland Riddlesperger is the Associate Archivist at the Santa Barbara Mission Archive-Library (SBMAL). Since accepting this position in February of 2022, he has implemented the institution's transition to ArchivesSpace and manages the processing and preservation of born-digital content. He holds his MSLS from Clarion University, and studied History at The College of William & Mary. Leland is an active member of DLF's Born-Digital Access Working Group, and is currently serving a term as Co-Coordinator.