Resources for Forum Presenters & Moderators
The most successful DLF sessions are inherently participatory, inclusive, and action-oriented. An interactive session engages and activates participants from the start, inspiring them to make and do rather than simply listen and watch. An inclusive session welcomes participants of different backgrounds, experience levels, and disciplines. An action-oriented session includes clear take-aways that participants may be able to implement at their own institutions. The strongest proposals will clearly articulate plans for sessions addressing the above points. We also welcome community-spirited proposals by digital library practitioners from the commercial sector; however, please note that exhibiting sponsor tables are available for promoting or selling products or services.
We've put together a video with some tips for successful conference proposals. We encourage everyone to watch and incorporate these suggestions clearly into your submissions.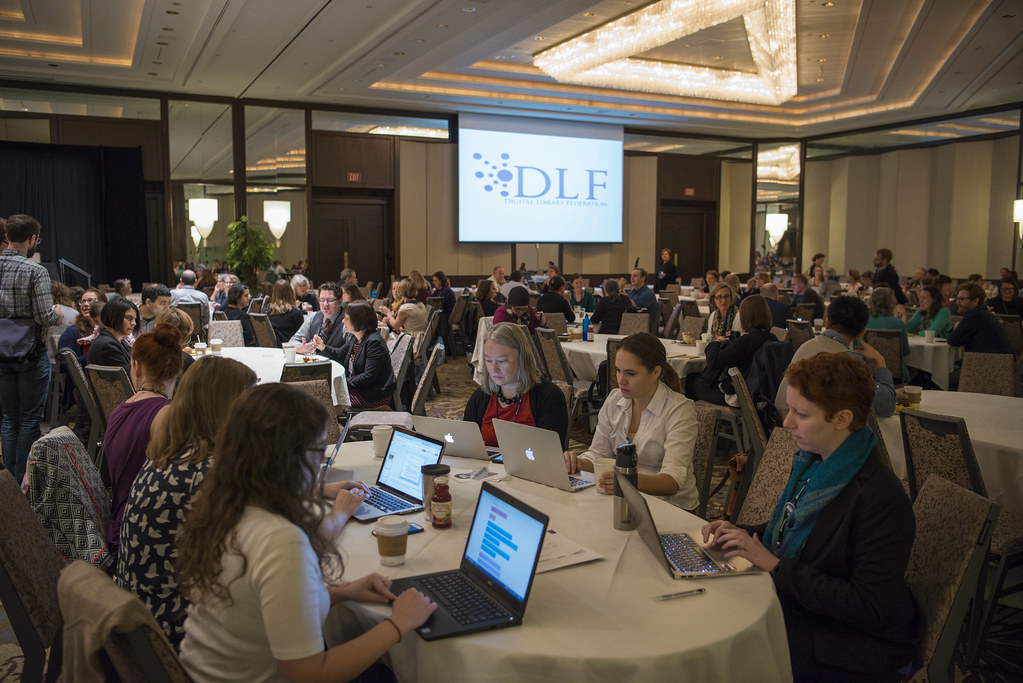 To browse successful presentations and workshops from past DLF Forums, visit our Past DLF Forums page or go directly to the content for our most recent events: